Over 3 million people currently work in wind, solar, efficiency and other clean energy fields, according to the Energy Department's 2018 US Energy and Employment Report, which uses data from 2017. That's more than the number of people employed as registered nurses, and just shy of those working as school teachers.
For Climate Nexus' detailed breakdown on U.S. energy employment – both clean and dirty – along with the page number (p.) in the report where the information can be found, see below.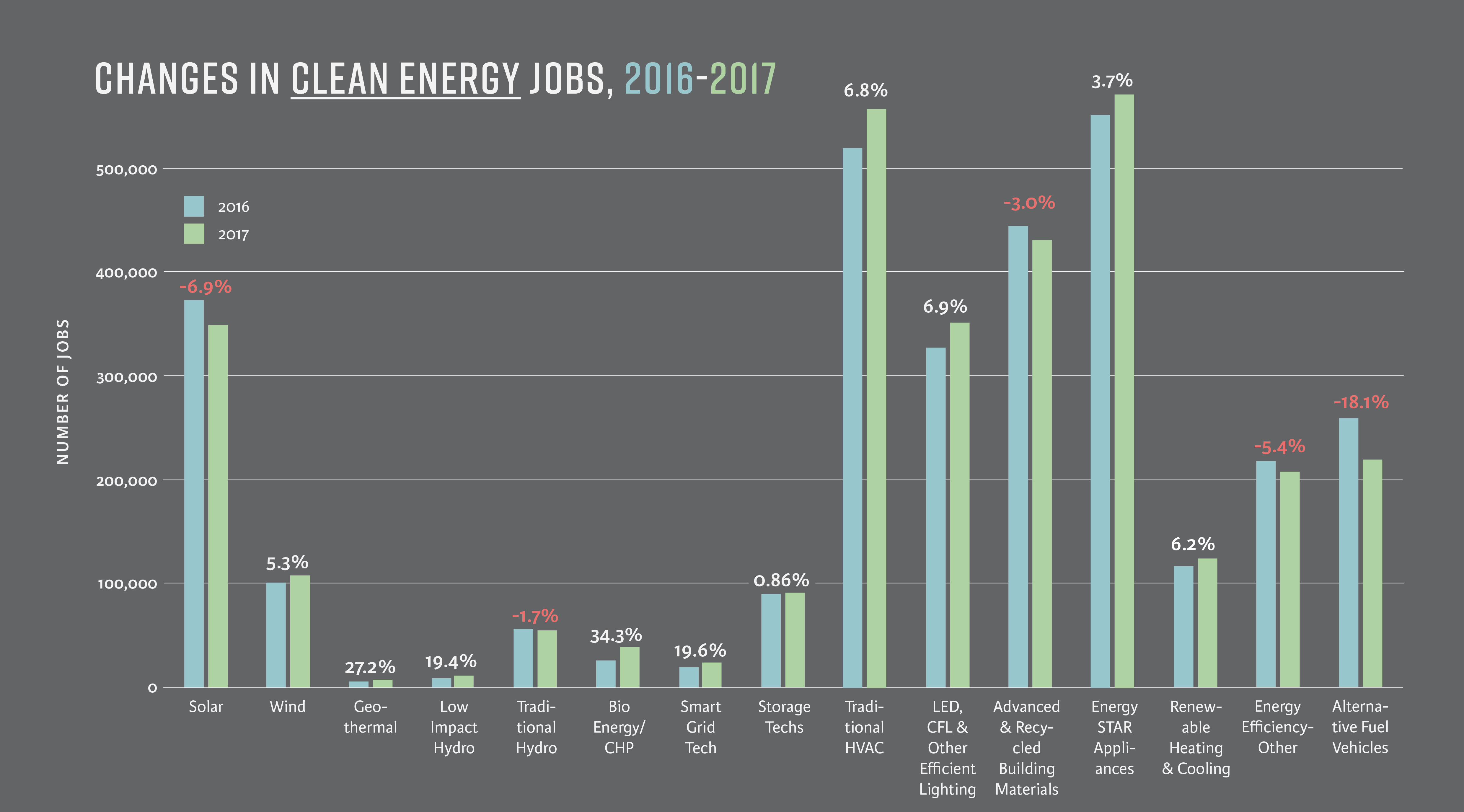 The post Where the Clean Energy Jobs Are: 2018 appeared first on Climate Nexus.