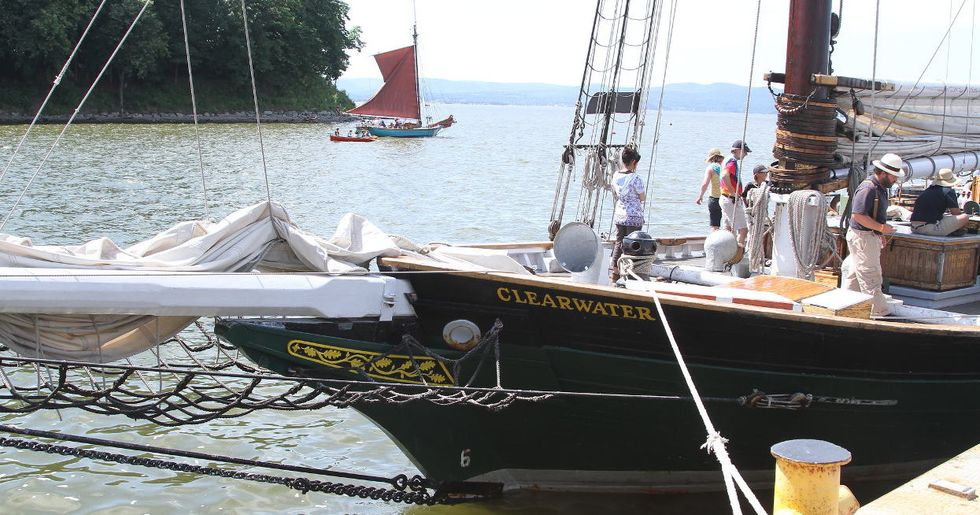 Last year was quite the year for 50th anniversaries.
---
Woodstock. The moon landing. The start of the environmentally historic, politically benighted presidency of Richard M. Nixon.
The Beatles recorded their last two albums. As a 12 year-old growing up in the New York suburbs, 1969 reigned as the year the Jets won the Super Bowl and the Mets won the World Series.
There's one more 1969 birth that's endured, with remarkable results. On May 17, a band of activists fronted by the legendary folk singer and gentle hell-raiser Pete Seeger launched the Hudson River sloop Clearwater as a one-boat navy with a mission to cleanse the filthy Hudson River.
The sloop toured the river from Albany to Jersey City and Brooklyn, giving tens of thousands of schoolkids lasting lessons in how a great river gets polluted, and how it gets cleaned up.
Today, the Hudson River is measurably cleaner, but much more work remains.
And the Clearwater is out of action.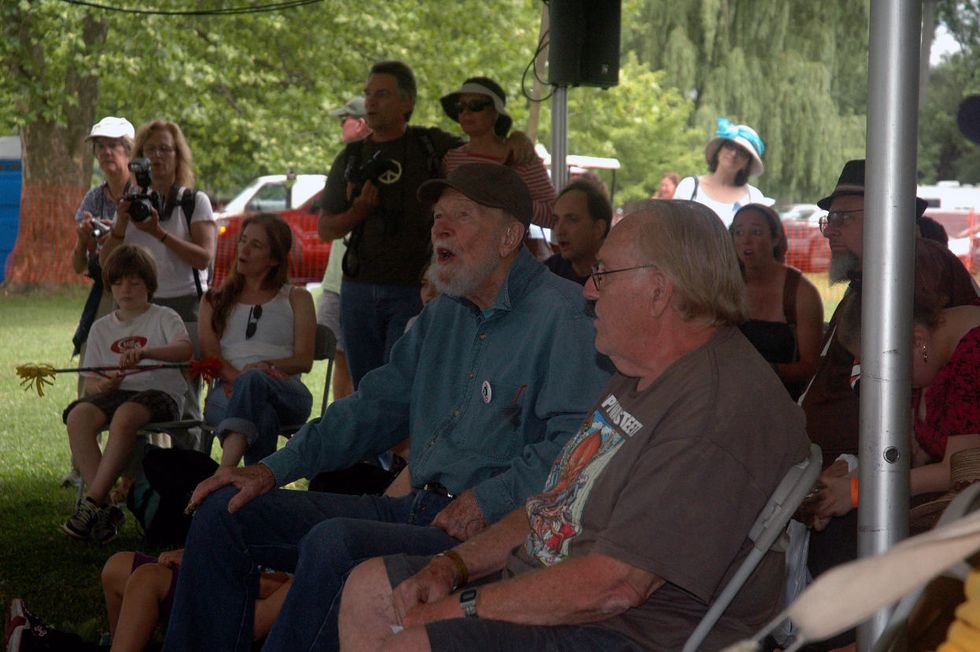 Like many, even most, nonprofits, Clearwater's supporting organization was hand-to-mouth for much of the last half-century.
Now, as the Hudson River comes alive with spring boaters, the sloop is lashed to the dock in its hometown of Beacon, unable to host the school groups and other eco-curious guests that are central to its business model.
Steve Stanne, board president for the eponymous non-profit that operates the sloop, said that with 13,000 schoolkids and others getting a firsthand Hudson River education sailing on the river last year, the total Clearwater student-passengers is probably around half a million.
A recent IRS Form 990 filing put the nonprofit's total annual revenues and expenses at about $2.4 million, with the highest-paid employee at $56,000. For now, staff is furloughed and the sloop can't handle a crowd.
The Clearwater is hardly alone in its efforts to clean up the Hudson River. A well-heeled group of Hudson Valley residents, "Scenic Hudson," has been at it since 1963. A Clearwater crewmember, John Cronin, teamed up with journalist Robert Boyle and environmental lawyer Robert F. Kennedy, Jr. to form "Riverkeeper," a citizens' patrol whose success at naming and nabbing polluters has inspired hundreds of River-, Bay-, Sound- and more -Keepers, from the Yadkin River in North Carolina to the Yellow River in China.
Cronin isn't the only environmental pioneer who spent his early days crewing the sloop. Peter Willcox became the longtime skipper of the Greenpeace flagship Rainbow Warrior.
Back to 1969 for a moment. There have been a few tepid attempts to revive the Woodstock Nation, the moon landings soon ceased, Republican presidents now hold environmental protection to be in poor taste, Yoko Ono has more recently focused on breaking up the fracking industry, the Mets have won exactly one more World Series, and the Jets, bless their hearts, continue to mean well and try their best.
America is well on its way to 100,000 coronavirus deaths. Thousands of small businesses are on deathwatch as well, and maybe a few big ones. It would be one more tragedy if coronavirus killed the Clearwater.
Stanne says an appeal for new support may have staved off any immediate collapse. A grant from the federal Payroll Protection Program is helping, too, so we can't say our native New Yorker President isn't pitching in, even if President Trump's Environmental Protection Agency is busy gutting the Clean Water Act.
That said, I can't think of a better way to battle the twin pandemics of COVID-19 and pollution than to support the Clearwater. With continued threats to the Hudson River from antiquated sewage systems and decades of toxic PCB dumping as well as potential new threats from climate change, there's plenty of sailing left to do.
Peter Dykstra is our weekend editor and columnist. His views do not necessarily represent those of Environmental Health News, The Daily Climate or publisher, Environmental Health Sciences.
Contact him at pdykstra@ehn.org(opens in new tab) or on Twitter at @Pdykstra.
Banner photo: People aboard the Clearwater at the Great Hudson River Revival 2011 (Credit: Jim, The Photographer/flickr)